2008 Ocean City PBA
Tipoff Weekend
---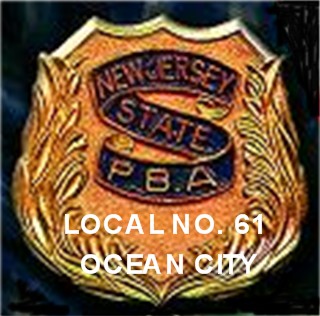 All teams are from New Jersey
All games played at Ocean City High School

Hope you were there as we got the season started.


Saturday, December 20, 2008
12:00n ---- Middle Township girls 47, Mainland 41 box score
Jessie Mooers paced Middle in its Tipoff Weekend debut with 12 points, 8 rebounds and 3 blocks. Cindy Chelius scored 8 for the Mustangs. The Panthers forced 33 Mainland turnovers.
3:45pm --- Bridgeton boys 54, Willingboro 49 box score
Frank Nock had 19 points and 4 steals for the Bulldogs in their Tipoff debut. Jarvis Perry scored 21 points for the Chimeras.
5:30pm --- Ocean City girls 66, Willingboro 36 box score
The Raiders exploded from a 4-point halftime lead to a 36-10 advantage in the second half. Kelly Brady (19 points, 11 rebounds) and Shannon Lane (18, 11) both had double-doubles. Stefanie Bingham paced Boro with 18.
7:15pm --- Lower Cape May boys 51, Ocean City 46 box score
Sophomore Brandon Pascucci scored 23 for the Tigers, including five from three-point range. Tom McKeefery had 11 points and 14 boards for Lower. Chris Curran paced OCHS with 21 points.

Sunday, December 21, 2008
12:00n ---- Pleasantville boys 63, Mainland 58 box score
Umar Salhuadean scored 20 for the Greyhounds with Sheldon Spiller getting 16 points and 10 boards. Frank Champion had a double-double for the Mustangs - 23 points and 10 rebounds.
1:45pm --- Holy Spirit girls 49, Absegami 28 box score
Freshman Raina Floyd led the Spartans with 11 points. Jesse Frasier added nine points, 10 boards and 3 steals. Lydia Jackson scored seven for Gami, which played without senior starters Ty Abilla and Dana Keister.
3:30pm --- Holy Spirit boys 61, Absegami 46 box score
B.J. Bailey led the Spartans with 24 points and eight rebounds. Jate Chesul added 14. Absegami got 17 points from Ed Parker, including a trio of three-pointers.
5:15pm --- Shawnee girls 49, Atlantic City 41 box score
Melissa Chu paced three Shawnee players in double figures with 17 points. Tiana Cannon had 15 points and nine boards for ACHS.
7:00pm --- Atlantic City boys 45, Shawnee 42 box score
Umar Shannon led the Vikings with 18 points, including a trio of three-pointers. Dillon Fields had 13 for Shawnee, which missed a three-pointer in the final five seconds that could have tied the game.