2005 Ocean City PBA
Tipoff Weekend
---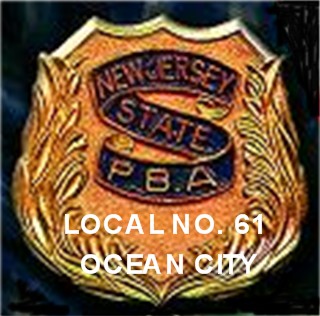 All teams are from New Jersey
Saturday, December 17, 2005
12:00n ---- Lower Cape May boys 92, Sacred Heart 68 box score
The Tigers shot 63 percent from the field and grabbed the lead from the start. Charles Johnson had 26 points with Jonathan Gary adding 14 points, 4 steals and a record-tying 9 assists. Santos Andujar had 26 points, 5 steals & 4 assists for the Hearts.
1:45pm --- Willingboro girls 44, Wildwood Catholic 37 box score
The Chimeras rallied to win in the 4th quarter. Tiffany Crews had 14 points & 10 rebounds. Sally O'Donnell had 17 for Catholic, including a record-tying 4 from three-point range.
3:30pm --- Willingboro boys 65, Mainland 59 box score
Boro stormed back in the 4th quarter with a 10-point advantage that won the game. Javis Williams had 20 points to pace the Chimeras. Luke Dillon led Mainland with 15.
5:15pm --- Holy Spirit girls 64, Atlantic City 55 box score
Jordan Sykes paced three players in double figures for the Spartans with 22 points, 4 steals & 6 assists. Tasha Cannon led ACHS with 26 points & 19 rebounds, her 3rd double-double at Tipoff Weekend in three years.
7:00pm --- Holy Spirit boys 67, Deptford 55 box score
Spirit scored the first 11 points of the game and led, 16-1, in the second quarter. Dennis Horner, headed for NC State, had 25 points & 6 assists for the Spartans. Monmouth-bound Rickie Crews had 21 points & 11 rebounds for Deptford.

Sunday, December 18, 2005
12:00n ---- Haddonfield girls 51, Sacred Heart 47 box score
Annie Maloney had 20 points, 6 rebounds & 3 steals for the Dawgs, who outscored the Hearts in the 2nd half for the win. Danielle Conroy had 17 points for Sacred Heart.
1:45pm --- Haddonfield boys 73, Atlantic City 66 box score
Brian Zoubek, Haddonfield's 7-foot-2 center who is headed for Duke, had 30 points & 14 rebounds for the Dawgs, who shot 55 percent from the field. Frank Turner had 30 points & 7 assists for ACHS in this battle of defending state champions.
3:30pm --- Absegami girls 68, Woodrow Wilson 60 box score
Two more defending state champions met and Gami used its 47 percent shooting to prevail over Wilson for the 2nd straight year. 6-3 sophomore Sara Mostafa had 18 points & 10 boards for Absegami, though she was one of three Gami starters to foul out. Deree Fooks had 22 points for Wilson.
5:15pm --- Ocean City girls 65, Pleasantville 37 box score
The Raiders used their depth to wear down the Greyhounds, getting a 27-1 adavantage in bench scoring. Nancy White led OCHS with 11 points & Michelle McKinley added 10 as 13 Raiders scored. Aminah Davis had 18 for Pleasantville.
7:00pm --- Ocean City boys 59, Pleasantville 45 box score
Dave Beyel had 22 points & Lionel Johnson chipped in with 10 as the Raiders took control of the game in the second half. Durann Neil & William Wallace each scored 13 for the Greyhounds..