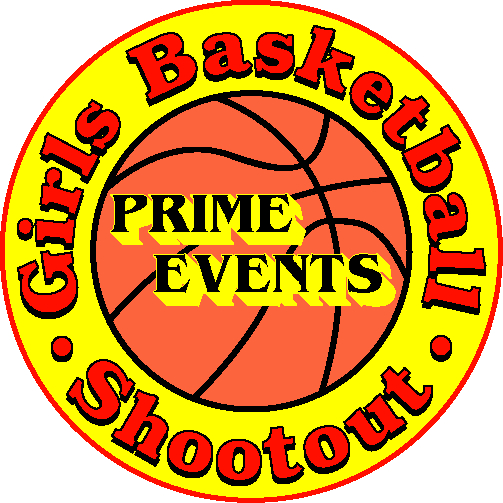 2011
PRIME EVENTS
Girls Basketball Shootout
at Holy Spirit


All teams are from New Jersey, except where indicated.




Saturday, February 19, 2011
12:00n ----- Wildwood Catholic 42, Oakcrest 37 box score
Wildwood Catholic's Laura Martin had a double-double, 16 points 11 rebounds. Sarah Jo Ballman had 13 points and Carlie Senatore contributed 6 points, 9 rebounds, 5 assists, 5 blocks, and 4 steals. Oakcrest was led by Nadirah Highsmith with 13 points.
1:45pm ----- Gloucester Catholic 47, Vineland 43 box score
Vineland had its 17-game winning streak snapped. For Gloucester Catholic, Nicole Fallon had 15 points & 15 rebounds. Alex Balara led the Rams with 16 points. Alicia Cox led Vineland with 22 points, on 8-for-18 shooting. Gloucester Catholic broke open a tie game with a 19-11 third quarter and outrebounded Vineland by 10 (28-18) in the game.
3:30pm ----- Egg Harbor Township 44, Cape May Tech 32 box score
Gina DiDomenico led EHT with 15 points. Sophomore Selena Santiago added 9 points, 5 assists, 6 rebounds and 3 steals for the Eagles. Cape May Tech freshman Lauryn Fields had a game-high 17 points.
5:15pm ----- Christ The King NY 48, Holy Spirit 38 box score
The host Spartans trailed national power Christ the King, 29-27, after three quarters but eventually fell to the No. 9 team in the East. Spirit was led by Gina Lewis with 8 points. Christ the King was playing without McDonald's All-American Bria Smith, who was out with a knee injury. Sierra Calhoun had 13 points and Nia Oden and Ashley Raff each collected 12 for CTK.
7:00pm ----- Atlantic City 49, Our Lady of Mercy 32 box score
The Vikings used a 19-8 fourth quarter to win. Sahara Lopez led the way with 18 points on 6 of 14 shooting. Takiyah Woodall contributed 11 points for the winners. OLMA was led Karli Ernst and Lauren Hartman, who each scored 10 points.

Sunday, February 20, 2011
12:00n ------ Central 56, Bridgeton 26 box score
Central had a 19-2 advantage at the end of the first quarter. Central was led by Heather Tice's 16 points, 3 steals, 2 blocked shots and 2 assists. Ashley Bernath shot 50 percent from the field and collected 10 points. Bridgeton was led by Simone Sweazie who scored 8 points.
1:45pm ----- Sacred Heart 52, Mainland 49 box score
This matchup was close throughout as Sacred Heart edged the Mustangs, 14-11, in the final quarter. Sacred Heart's Brittany Harden recorded a double-double, scoring 14 points and pulling down a game-high 13 rebounds. Lexi Bruno scored 11 points, which included 3 of 4 shooting beyond the arc. Mainland's Alex Raring also registered a double-double, with 14 points and 10 rebounds. The Mustangs also got 11 points each from Amy Macaluso and Keelin McGee.
3:30pm ----- Absegami 49, Cedar Creek 45 box score
In this first-ever meeting of teams from the same school disrict, the Braves used a 15-0 third quarter to pull away. Absegami's Jamea Coleman scored a game-high 19 points in the victory. Cedar Creek, playing in its first Prime Events Shootout was led by Kristine Miller, who scored 17 points on 7 of 11 shooting from the floor.
5:15pm ----- Trenton Central 34, Middle Township 31 box score
Trenton Central remained unbeaten when Trenton Central's Kyra Dayon made two free throws with 21.9 seconds remaining in the game to give Trenton a 32-31 lead and hit two more free throws down the stretch. Middle missed a three-point attempt at the buzzer. Dayon led Trenton with 23 points and 3 steals. Anna Ay, who had completed a 3-point play to give the Panthers a 31-30 lead, led Middle with 11 points.
7:00pm ----- Ocean City 51, St. Peter's NY 43 box score
Ocean City built a 30-16 halftime lead and was able to hold off a St. Peter's rally. St. Peter's outscored Ocean City, 16-9, in the third period to close within seven. Ocean City used a balanced attack with three scorers in double digits. Julia Duggan led the way with 15 points, Reilly Larkin and Kaity Johnson each had 10 points. St. Peter's was led by Christine Kline with 14 points and 4 steals.

Monday, February 21, 2011
1:00pm ----- St. Peter's NY 53, Trenton Catholic 50 box score
St. Peter's bounced back from its loss to Ocean City 16 hours earlier by holding on to defeat New Jersey's 4th-ranked team. St. Peter's held a 35-18 led at half and was able to hold off a furious second half comeback attempt by the Iron Mikes. St. Peter's Jaime O'Hare had a game-high 18 points. Megan Burns and Ashley Motrechuk each scored 11 in the win. Trenton Catholic senior Briyona Canty, a McDonald's All-American, led them with 14 points and 7 rebounds. Miah Register scored 13 in the losing effort.
2:45pm ----- Cherry Hill East 74, St. Joseph 39 box score
East remained unbeaten with four players in double digits, led by Michelle Onu, who scored 22 points and pulled down 17 rebounds. Brittany Muniz, Lillian Chukwueze and Marie Boisvert all scored 10 points. East outscored St. Joseph, 21-0, in fast break points and held a 48-18 advantage in scoring in the paint. Jade Howard led St. Joseph with 13 points and 9 rebounds.
4:30pm ----- Shabazz 65, Mary Louis Academy NY 46 box score
Ranked 5th in the nation by USA Today and No. 1 in New Jersey, Malcolm X. Shabazz remained undefeated. Alyesha Lovett led four in double figures with 19 points and recorded her 1,000th career point on a jump shot with 1:06 left in the third quarter. She finished the game with 1,001 career points. Zaire O'Neil scored 13 points off of the bench and Aliyyah Handford (another 1,000-point scorer) added 12 points, 7 assists, 5 rebounds and 2 steals. Ricshar Benjamin scored 11 points, including 3 of 8 from three-point range. Mary Louis Academy was led by Brianna Harris with a double-double, scoring 13 points and pulling down 12 rebounds. Shabazz scored 40 of its points in the paint.
6:15pm ----- Trenton Central 44, Holy Spirit 33 box score
Holy Spirit and Trenton were knotted at the half before the Tornadoes used a 17-1 second half run to pull out the victory. Trenton boosted its record to an impressive 25-0 with the win and was led by Kyra Dayon, who scored 14 points. Holy Spirit had ten players score. Alison Clark and Kennedy Johnson each scored 5 points. Trenton Central controlled the boards, recording 19 offensive rebounds and scoring 16 second chance points.




Hope you were there!