REUNION 2003
---
---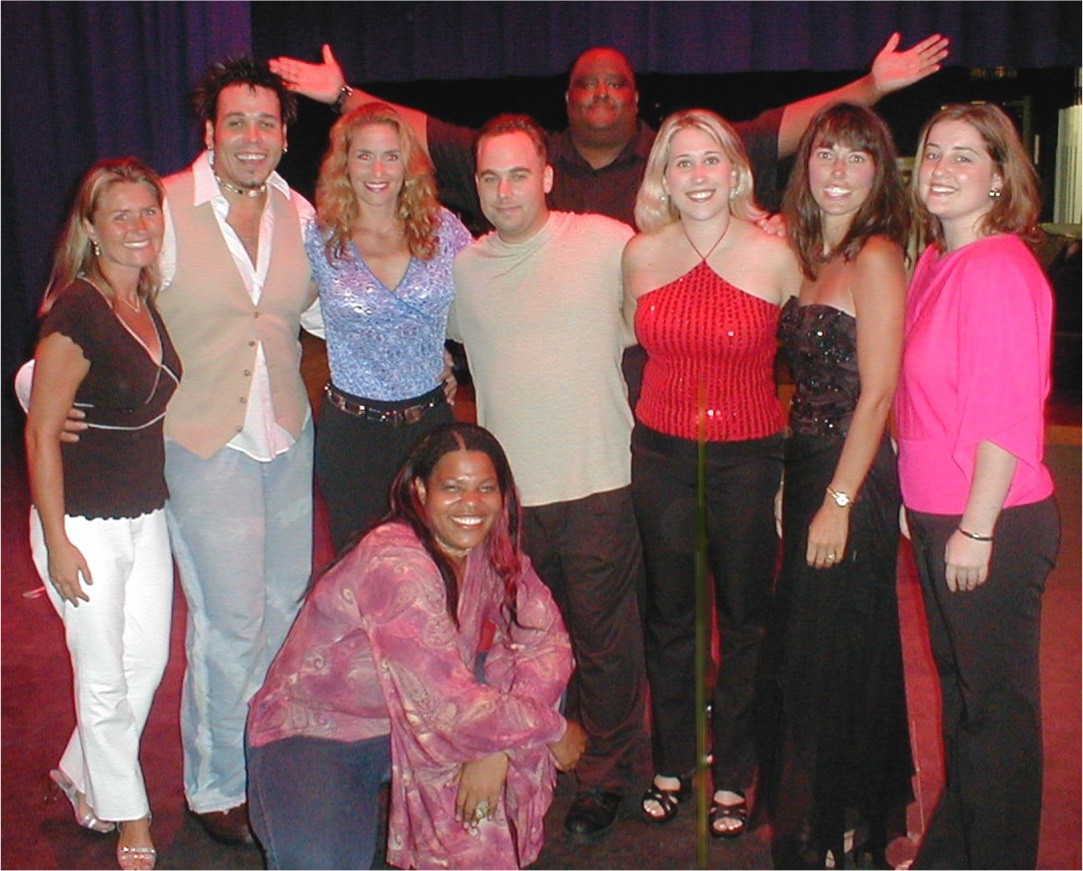 It was August 22, 2003 - the first time performers representing
The Young Entertainers had been on stage in more than eight years.

An enthusiastic crowd at the Ocean City Music Pier, where The Young Entertainers had performed so many times, watched a show filled with the talent, variety and spontaneity for which the group had become known. And, because of the different "eras" of the group, some of them were on stage together for the first time.


The cast included ---
Greg Cassidy
Troy David
Suzann Stover Davis
Patti DiLullo
Leon Hart
Amy Tolson Holmes
Nancy Conover Sansom
Amanda Shankle
Terri West Showers


The performance was digitally recorded by
Extra Step Video Productions and copies can be ordered in
VHS or DVD formats at their website.



You should have heard number from
"The Young Entertainers Reunion 2003".
(It may play with hesitations the first time you load it. Click the PLAY button to hear it again.)